posted by Chris Barber
Tweet
I asked the question on twitter, "Do you prefer to run in the mornings or the evenings?" and I got a lot of great responses.  95% of runners said that they liked to run in the mornings because that way they know they can fit it in their day.  @Josiegal44 said:  "I love early morning runs right before the sun comes up. So peaceful before the day gets screwed up." Makes sense, but I mitigate that by being an excellent planner.  Another reason @TheRealLance pointed to: "mornings! For me my legs feel like a ton of bricks in the evening (they consistently feel great in the morning)."  I disagree, my legs are loose and ready to go at the end of the day.  My man @Scis30 said: "evenings. Something to look forward to all day (most of the time)."  The lone runner who said he likes running in the evenings. This ones for you Scis30.   Since everyone apparently already runs in the morning I'm going to key you in on some benefits to running in the evening.  That's what we're here for, for you to learn from…and maybe entertain.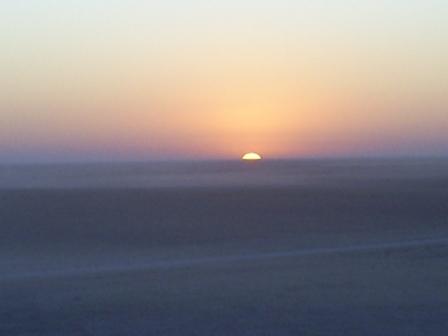 Looser: It's a fact that you are looser and more limber in the evening.  Use your limberness for good instead of evil and go on an evening run.  You start off the run ready to get a great work out in.  Using the first 2 miles to wake up is for suckers.  You're not a sucker are you?
Clears Your Head: There are so many things that go on during the day that we don't stop to think about.  Often we go through the day putting out different fires and answering numerous emails but don't ever stop and think about what we are doing.  How it may be effecting our corporation, business, or personal life?  Try running in the evening.  The mess of ideas and tasks will clear themselves up real quick.  You'll probably come up with some new tasks and ideas too!  I personally can't do run to clear my head because running is my job, so instead I just zone out in front to the TV to really clear my mind.  Preferably by watching Saved By the Bell.  You know how many ideas I've gotten from Zack's crazy schemes?!
Evening Sun is Stronger: You probably work inside all day and need some sun.  Do your exercise when the sun is strongest and get an efficient suntan.  Now you're leveraging the Sun!
More Energy: While you are sleeping you are not eating and gaining energy.  If you run in the evening you will have all of the energy you ate during the day to burn.  Better yet, you'll be able to burn all that extra "energy" you had during the day too.
It's Cool to Be Sweaty: It's cool to show up places at night right after doing a run.  As long as you aren't dripping sweat no one will care.  They'll actually be a little impressed.  Impressed by your swag!
Makes you Cleaner: Running in the evening forces you most likely to shower twice a day.  Twice the cleaning the cleaner you will be.  Can't we all use an extra shower a day?

So try running in the evenings, you may like it…
Tags: night