Monday, November 29th, 2010
REI.com is having a Winter Sale that ends today, Cyber Monday.  We sifted through all the items to find the trail running gifts you want and need.  Please Mom!  Please Mom!  But I neeeeeeed it!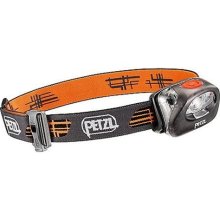 Petzl Tikka XP 2 LED Headlamp:  (was 54.95, sale price 41.99) For trail runners that are looking for a light, durable, bright light, this is the one for you.  Don't let the small size fool you with this headlamp.  The Petzl Tikka XP 2 headlamp has a powerful and adjustable beam with tilt head that can guide you down the trail as fast you can run it.  I guaranteed you'll never catch up to this light, this white light reaches up to 60m out.  For those foggy nights there is a spring-assisted, flip-up diffuser lens which changes the beam shape from spotlight to area light.  It also has a red LED light positioned to the side in case your buddies are running in night vision goggles.  This light can last all night long, oh yeah, giving 160 hours of white light and 80 hours of light on the high intensity setting.  Not that it matters, you wouldn't be able to last that long on the high intensity setting anyway.  Honey, it's getting dark outside!
Mountain Hardwear Dome Perignon Hat:  (was $30.00, now $20.99) Trail Runners aren't different from anyone else,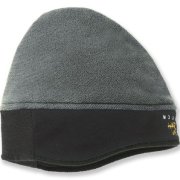 they loose their heat through their heads too, but they don't have to.  They can stay warm with less bulk by donning the soft Mountain Hardwear Dome Perignon hat made from Polartec 200 fleece and Gore Windstopper fleece.  That's science keeping you warm.  This hat is unique because of the fleece earband which blocks the wind and keeps your ears toasty warm.  For the egg head in your life there is a stretch fleece insert in the back of the head to give a nice fit for any mishaped head.  If you have a big head (literally) then this is the hat for you.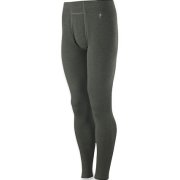 SmartWool Midweight Wool Long Underwear:  (was 70.00, now 59.99) Keeping the lower extremities warm while feeling uninhibited is important to every trail runner and this long underwear allows you to have the comfort of both worlds.  The SmartWool Midweight Wool Long Underwear Bottoms offer natural stretch and breathability for when temperatures fluctuate, like before you run and during your run.  The underwear bottoms are made of 100% super-fine (like me) merino wool to help maintain your comfort in any climate.  The flatlock side-seam construction and the covered waistband prevents chafing as you move your legs back and forth down the trail.  They are easy to wash too, throw them in the washing machine and dry on cool temperature to avoid shrinkage.  We all know how bad shrinkage can be…
So take some time this Cyber Monday and get some Christmas shopping done.  I know you are at work but you can't just jump back in after your holiday hibernation.  Take some time to ease back in, like an old man getting into a warm bath.