Thursday, January 13th, 2011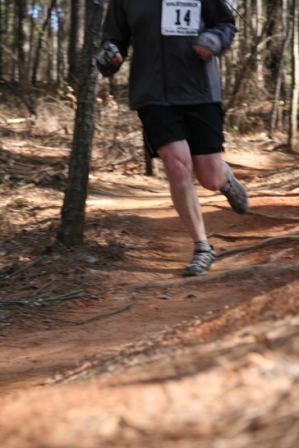 It's another season of trail running races in Georgia for 2011 and Dirty Spokes Productions along with XTERRA have some great trail races coming up soon.  Start the new year off on the right foot, toeing the line at the 1st Annual Dirty Spokes 8.0 Mile Trail Running Race at Heritage Park on February 5th or the classic 5th Annual XTERRA Thrills in the Hills at Fort Yargo State Park half-marathon.
The Dirty Spokes Trail Run Series begins this year at the 1st Annual Dirty Spokes 8.0 Mile Trail Running Race at Heritage Park in Watkinsville, GA or also known as Farmington, GA, on February 5th.  I'm not quite sure which town is the suburb of which town.  At any rate, these are some pretty sweet mountain biking, horseback riding (watch where you step!), and of course trail running trails, ranked #12 trail running trail in Georgia by SeriousRunning.com users.  Dirty Spokes says about the race:  'This is a great single and double track off road running experience!  The race will start on the gravel road (required for spacing) but will soon lead into the woods.  The terrain is made up of a little big of everything, rolling hills, single track, double track, technical section (rocks, roots and tight twisty sections), creek crossings (shallow and narrow).  If you have never visited Heritage Park – do it!  The course is beautiful and offers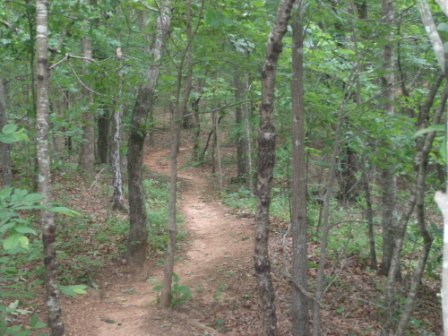 something for every runner truly wishing to 'ditch the city.'  Nestled in the woods of suburban Atlanta lies a true gem.  Well groomed system of trails with gentile slopes and beautiful scenery will leave you breathless (if that doesn't, the 8.0 miles will).  Once you descend into the woods, you forget about the city.  As a matter of fact, you will come t o know why we follow the creed 'ditch the city."
The race is on February 5th starting at 8:30 with packet pick-up between 7:00 and 8:00.  Register now until January 25th race entry is $30.00.  After that the price rises to $35.00 with $40.00 fee at race day.  Each runner will get a "Dri-Fit" shirt but there is no guaranteed for late entries.  Medals will be given out to the top three finishers in each age and sex category.  This is sure to be a great race and become a Dirty Spokes tradition.  Get in on the 1st Annual action!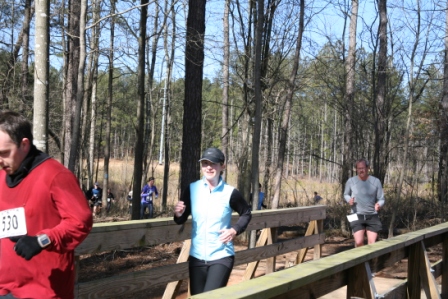 After you get the trail racing taste in your mouth try the next XTERRA Georgia trail race series race Thrills in the Hills.  This is my favorite trail race in the series.  It's at Fort Yargo State Park which is rated as the #2 best trail in the United States according to SeriousRunning.com users.  There are 21K and a 42K race distances available.  Register now through February 18th for the 21K distance for $35.00, after that it's $40.00 until February 24th, then $45.00 on race day.  The 42K is $45.00 from now until February 18th, $50.00 after that until February 24th, and $55.00 on race day.  Register here!  New to this year, Firehouse Subs of Winder will be giving away free subs to all participants of the race!  Subs are my favorite food after a trail race for sure.  If you want to read more about the race check out my race recap of the 2009 Thrills in the Hills trail race.  Or check out more 2011 trail races in Georgia.