Wednesday, November 24th, 2010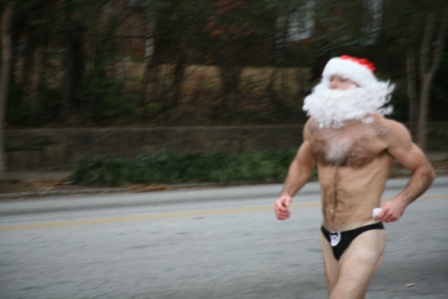 Cyber Monday is going to be as hot as it sounds, so we're here to make life easier.  No more pushing users, crashing virtual shopping carts, or waiting in long pageview load lines this holiday season.  Here are three gift ideas for your favorite Trail Runner.  Or your boss, who is probably also a trail runner.  Like a boss.
The Ultimate Guide to Trail Running:  If you want SeriousRunning.com in print then this is the book to get.  Nancy Hobbs tells you everything you need to know about trail running.  Nancy is an original trail runners who has been an ambassador to the sport for many years.  She is the Executive Director of the American Trail Running Association, a writer for both Running Times and Examiner.com, and a chairperson for the Mountain Ultra Trail Council.  She knows what she's talking about in this book.  Learn from an expert.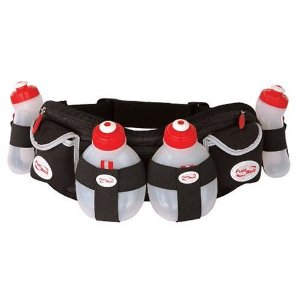 Fuel Belt:  Keep your trail runner running by giving them a fuel belt.  In the belt they can carry water, GU, and toilet paper.  The toilet paper is more for comfort than fuel though.  This one is tight fitting and has space for 4 water bottles along with two pockets.  Perfect for any runner traveling more than 10 miles and not too bulky for those 25 milers.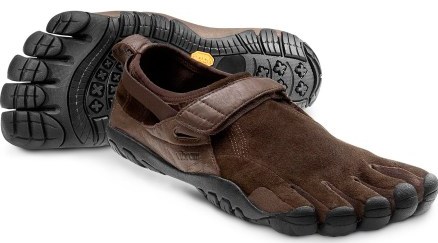 Vibram Five Fingers:  These are the hip, new 'Tickle me Elmo' for the running community this Christmas.  They are sometimes difficult to find in retail stores but they are here on the Internet.  So powerful.  If your trail runner hasn't tried running in Vibram Five Fingers yet I guaranteed they have thought about it.  If you want to get them the gift that they want but would never buy themselves, then this is it.
We hope this helps.  We based this list on items that we currently don't own but would love to have.  Hear that Grandma?  We'll keep supplying you with ideas this holiday season as we survey how much we really don't have.  Window shopping is fun!