Tuesday, November 3rd, 2009
The Biz Runner wrote about an article in the New York Times named, "Plodders Have a Place, but Is It in a Marathon?"  The article brings up the fact that Marathon times have become higher, which has diluted the accomplishment of finishing a marathon for all runners, no matter what time they finish with.  They have said that slow runners have disrespected the distance and have ruined the marathon's mystique.  Here's a solution, if you think running a marathon isn't as big of an accomplishment anymore, run a 50K.  Problem solved.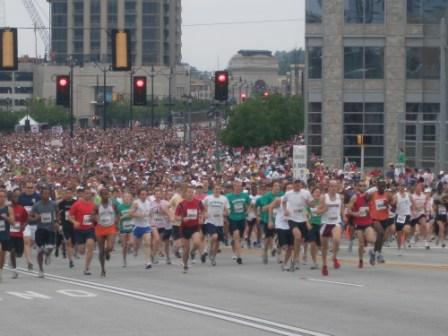 Actually, not problem solved.  Chris Burch, race director of the Des Moines Marathon told the New York Times, "For every race director, there's a very fine line between putting on a community event and putting on a race."  Marathons take a lot of capital to be run successfully; therefore, you have to appeal to all types of runners, both the racers and community runners.  So how do you make a race attractive to all runners while not diluting the accomplishment for the more experienced runners?
The Berlin Marathon solution is to put the responsibility of finishing the race on their entrants.  They tell them before they sign up that they must run the race at a minimum pace.  Then during the race, the Berlin Marathon sends out a team running at that pace.  Anyone that falls behind that team will be asked to leave the race course.  This solves both problems, you get the entry fees of the slower runners, while enforcing the measure of accomplishment for finishing your event.
The Biz Runner pointed out that the longer runners are on the course, the more costs incurred to race directors for police on the streets, race workers, to pay the city to close the streets for the race, which can be the largest fixed cost to race directors, and much more.  His solution is to incrementally increase marathon runners entry fee based on time; going as far as to suggest billing your credit card based on your official finishing time.  But at what time do you start increasing fees?  He suggested the Oprah line; to increase fees incrementally starting at Oprah's finish of 4:29:15 in the Marine Corps marathon in 1994.  The Oprah line is set at 4:30:00.  Are you above or below the Oprah line?

While the Oprah line may be a great way to make a goal time, it may not be the best way to charge slower runners higher fees.  If race directors increased fees based on performance, I believe it should be more standardized and mitigated for race conditions.  Also, there should be a flat fee in order to be fair, letting runners know exactly what costs they may incur from running at a slower pace.  This can be done very easily using a bell shaped curve.  Race directors can take the mean marathon race time, then take two standard deviations to the right of the mean in order to encompass the top 97.7% finishing times of their marathon participants.  The bottom 2.3% of runners are often outliers in which the variable cost incurred from each minute slower is exponential.  A race director could be paying for 2-3 extra hours of race time for only 2.3% of all participants!  These runners should be asked to pay a higher entry fee to pay for this extra cost, instead of it being covered with all runners race fees, no matter how long they use the race course.  Also, by charging these runners more, less of them will elect to run the race unless they are serious about it, making the accomplishment of finishing your race more desirable.  Of course, you will always have 2.3% of your customers unhappy that they have to pay extra to run your race, but they are the ones using your product, a marathon race, more than the others customers.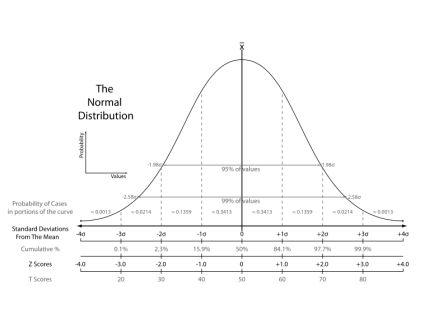 Runners are runners and all should be able to try to reach a goal of finishing a marathon; however, some may need to re-think signing up for a large, expensive marathon if their time is in the bottom 2.3% of all runners.  They should try running 26.2 miles on their own first to see if they fall in that lower category of runners.  You don't need a race to accomplish your goal of running a marathon.