posted by Chris Barber
Tweet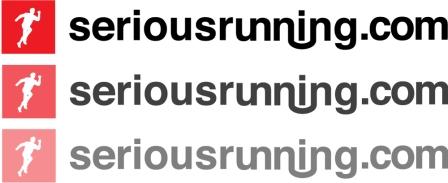 You have to keep working hard to improve yourself in running as well as in life.  That's why we at SeriousRunning.com are constantly working hard to try to improve.  We have recently added a all new, one of a kind, trail run locating resource, an  interactive Trail Running map!  Don't be startled, that was just your standard of living increasing.  Now you can check out which of our over 900 trail runs is closest to you!  Just click on the map and zoom in to your location.  The clusters will split into specific trails in your area until you find the specific listing you are looking for.  Click on the desired trail run to get the full information.  Easy to access information, I love Technology.  I think that's what I'm going to name my first born, Technology.  So powerful.
Check it out and see if your favorite trail run is listed.  If not, then add it to the listing.  This weekend is actually the last weekend for adding trails to be entered in our contest to win a free $25 gift certificate.  We are giving away two of them and picking the winner at random from those who have submitted trail running information.  Not easy enough?  How about then we make it a little easier for you to enter to win.  Now, you can be entered to win by helping locate exact trail head locations.  If you click on any of the white markers on our map and update the exact location you will be entered to win as well!  Just click on the icon and then the trail run listing and place the marker on the correct location.  Help your fellow trail runner find that gnarly trail you love to run.  I know, you don't want anyone else running on your trails, but don't be selfish.  Trail Running is something everyone should be able to enjoy.  So spread the love!  It's not like you own Nature…I do.
Nature Boy Chris Barber, Woooooo!
"To be the man, you've got to beat the man." -Ric Flair