posted by Chris Barber
Tweet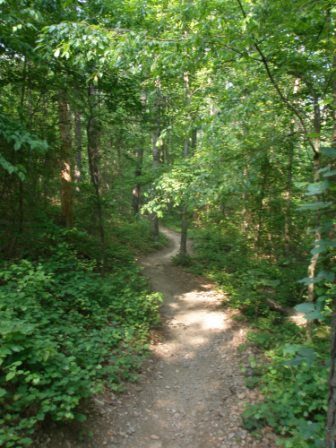 I started National Trail Running Day last year because I love trail running and I wanted to share my love.  So there it is, I love Trail Running and I'm not scared to admit it.  Although, it wasn't love at first run, my love grew.  First, I was a track runner middle school, then a cross-country runner in High School, then a road runner in college, and I finally became a trail runner in my first job after college, United States Army Officer.  Every morning at 630 my unit would venture out into the forest of Ft. Bragg, NC trails.  Running is what defined many Army Officers and I was serving in the 82nd Airborne Division which prides itself on being the most fit unit in the Army.  Just to pass Airborne School you had to complete a run test that many could not conquer.  So the leaders in the 82nd were expected to be fit; and there is no greater test of physical fitness than a long run in the woods.
One of the reasons I joined the Army was that I love  the outdoors.  Running trails in the morning was my favorite time of day while serving.  The early morning dawn coming through the pine trees, everyone trudging through mud and sand; an exhilarating way to start the day.  It was a time to reflect on the task in front of you while also pushing your body to its limits.  At the time I didn't even know trail running was becoming a sport of its own, I just knew that exercising in a natural environment made me happy.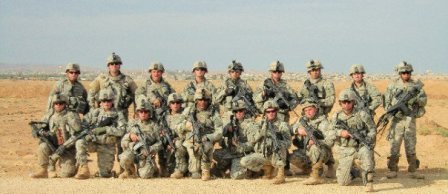 After two deployments and over four years of service I separated from the Army to take on new challenges.  At the time of separation I had to decide where I wanted to live, which graduate school program to attend, and what type of job I wanted.  I had gone straight from college to the Army and up until this point, the Army had always told me where to live, what schools to attend, and what job to do.  I now faced some major life decisions for the first time.  I was up for the task though, I had been a Platoon Leader in Iraq conducting combat missions and making decisions effecting 30 men's lives.  I was used to making important decisions.  However, I quickly learned that these new decisions that lay ahead of me were much different than the quick, reactive decisions I was used to making for the Platoon, now I had more time, more variables, and the decisions only effected me.  I began working on these decisions with the same fever as if I was still deployed, working 16 hours a day, 7 days a week.  I was maintaining my work-out schedule, but I was often drained and exhausted, running on fumes. (pun intended)
I continued on this pattern for 3 months straight before I finally broke down.  I stopped everything.  I had reached my decision benchmarks and now I could relax.  Slowing down forced me to think and understand everything that was happening.  I realized I really didn't know what I wanted to do with my life.  Was this the path I wanted to take?  I had quickly made all of my life decisions and began executing them before thinking if they were truly making me happy.  I quickly became depressed under the weight of my ignorant direction.  While in the Army I had such great responsibility, respect, and prestige for what I was doing.  All of a sudden it hit me, I was just like everyone else.  But I wasn't like everyone else; I was a civilian with no valuable skills, specific direction, or contemplated long-term goals.  I had to reinvent myself.  Not knowing how to attack this problem I started running more.  Training gave me goals to work toward without life changing commitment.  I decided to start each day the same why I did when I was in the Army, starting with a trail run.  Eventually I decided to stop doing the job I had picked only because I had to pick an industry for my MBA applications and started doing something that I love; running and writing about running.  That is why I started SeriousRunning.com with my brother and later National Trail Running Day.
National Trail Running Day is a day to celebrate the benefits of Trail running with runners taking to the trails of varying difficulties and distances, connecting with nature and the environment, slowing down their lives and getting back to the basics.  For more experienced runners, Trail Running offers a more technical version of road running that allows runners to challenge themselves.  The fact is, everyone can enjoy Trail Running and National Trail Running Day is a great way to increase awareness of the sport.
Trail Running changed my life forever and it could do the same for you.  Take a friend trail running on August 21st, 2010 and enjoy the trails.  It's all about happy trails.
Tags: Army