posted by Chris Barber
Tweet
Yes, I'm writing about something I have not tried yet.  Sometimes our job is to start conversations, spread information, and increase awareness.  I mean it is the Internet and all.  I'm Chris Barber and I just found the Internet.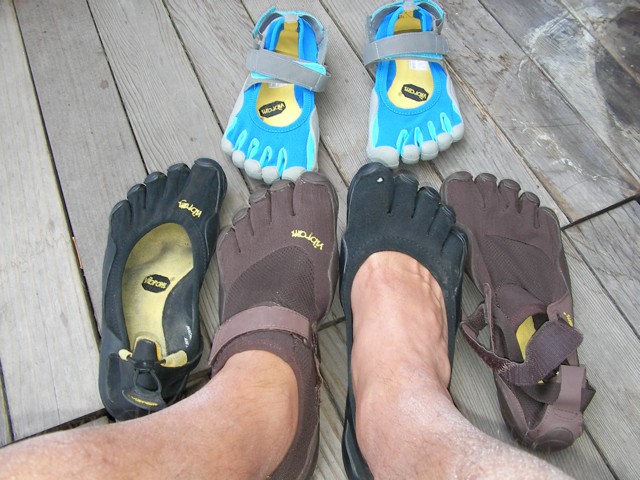 So I've heard a lot of talk about Vibram Five Fingers this past week and I thought it was something I should share with you.  One of the places I saw people talking about the Vibram Five Fingers was in our Running Forum. Here was the answer that was given:
"They're just about as ugly as your feet — though more colorful!
As far as running in them, there are a lot of people doing it. For example, see this interview with a runner who's done 2 50Ks and 2 marathons in his FiveFingers.
There are also many types of Vibram Five Fingers depending on what type of activity you plan to use them for.  More info on styles.
It's hard to argue with the fact that your feet were designed by 10s of thousands of years of evolution to handle the pressures of walking and running around the earth without wearing padded shoes. In other words, most sneakers are messing with mother nature's plan for your feet — to be unshod and free.  More on this here.  And more on VFFs generally."
Tags: Vibram Five Fingers