posted by Chris Barber
Tweet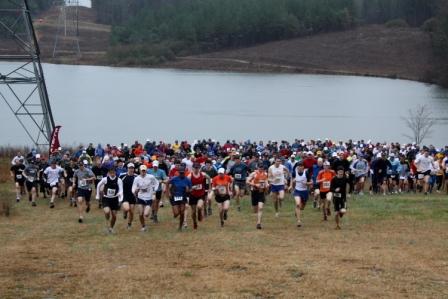 It's time for the 4th annual XTERRA Georgia Trail Run Series Thrill in the Hills XDURO 1/2 and full marathon trail race!  Say that 10 times fast.  Or better yet, run it 10 times, fast, from now until 2020!  SeriousRunning.com was at the Thrills in the Hills Trail Race last year and had a blast!  The course was soaked and runners were slipping and slopping the whole way, but despite difficult conditions every runner had an excellent time.  It was extreme…ly fun.  Read more about last year's race.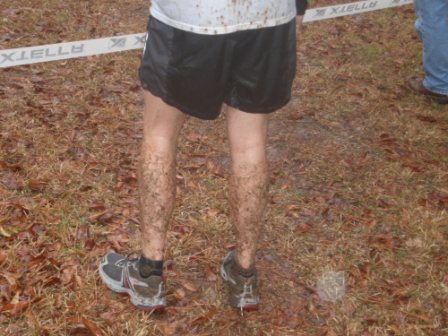 The Thrills in the Hills is the most enjoyable trail race in all of the great trail races in the Georgia XTERRA trail series.  It has it all.  It is challenging with many inclines and declines, predominately singletrack, and windy like a trail run should be, but no too difficult that you find yourself forced to walk or slow down.  This is the first year that a full marathon trail race is being offered at the Thrills in the Hills.  The full marathon will be two laps of the half marathon course.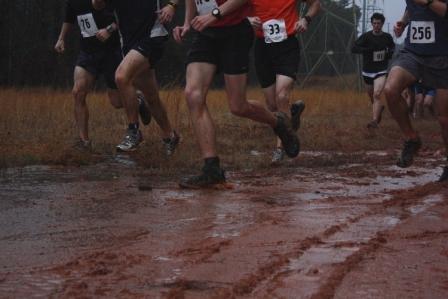 From the Dirty Spokes website:  "This is a great single and double track off-road running experience.  The race will start on the powerlines (required for spacing) but will soon lead into the woods.  The terrain is made up of a little bit of everything, rolling hills, climbs, singletrack, doubletrack, rotts with some technical sections.  The course is beautiful and offers something for every runner truly wishing to 'ditch the city.'  Nestled in the woods of suburban Atlanta lies a true gem.  Well groomed system of trails with gentle slopes and beautiful scenery will leave you breathless (if that doesn't, the 13.1/26.2 miles will).  Once you descend into the woods, you will forget you're in the city.  As a matter of fact, you will come to know why we follow the creed 'Ditch the City.'"  Running this race makes you feel separated from your everyday city life.  I personally didn't see any other runners around me other than those I passed from mile 5 until the end.  It was serene.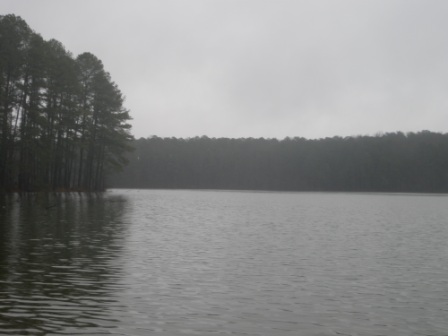 Every runner will get a sweet Dri Fit T-shirt, although there is no guaranteed for late registrations.  Medals will be awarded to the top 3 male and female finishers as well as the top 3 Male and Female finishers in each age category.  Even if you are not that serious of a runner, each finisher will receive a commemorative medal!  This is a great race if you are a competitive trail runner, novice runner, or want to try trail running for the first time.  Simply finishing the race is a great accomplishment!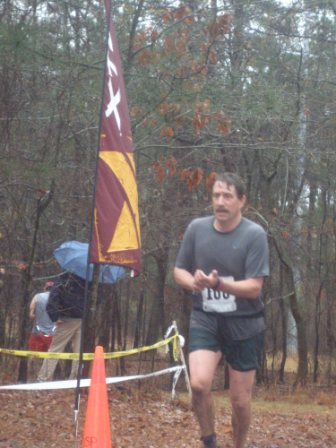 Register now!  If you live in the Atlanta area you don't want to miss this trail race.  Prices for the half marathon are $35 until February 19th.  Later registration prices go up to $40 from February 20th-25th.  Race day registration for the half marathon will be $45.  The full marathon is $45 until February 19th and then goes up to $50 for late registration from February 20th-25th.  Race day registration for the full marathon is $55.  Don't wait until prices increase, register now and be a part of one of the best trail races in the Atlanta area!