Tuesday, December 29th, 2009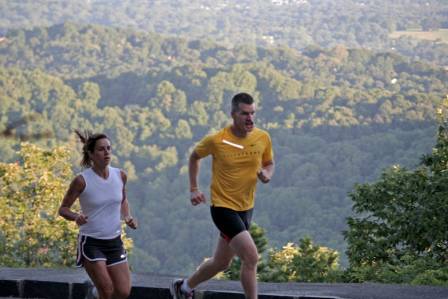 The National College Blue Ridge Marathon On The Parkway is on April 24th, 2010 this year.  It is a special year for this beautiful spring marathon, it is the celebration of the 75th Anniversary of the Blue Ridge Parkway.  Building this highway was an amazing feat when the project began in 1935.  During the Great Depression the Blue Ridge Parkway was built in to provide jobs for trained but unemployed engineers, architects, and landscape architects on the verge of poverty.  The parkway provided an opening to the Great Smokey Mountain and Shenandoah National Parks making the Blue Ridge Parkway a beautiful monument of American hard work and history.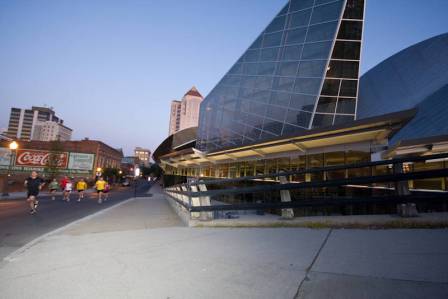 Bring your hard training work and take a part in history this year at the Blue Ridge Marathon On The Parkway.  Even though a Michigan congressman said just before building the massive Blue Ridge Parkway that it was, "…the most ridiculous undertaking that has ever been presented to Congress of the United States."  He was right, it was a huge undertaking, but the end result is a parkway connecting the United States with the precious Appalachian mountain communities.  Building the Blue Ridge Parkway was an undertaking worth the results, like training for and completing this challenging marathon.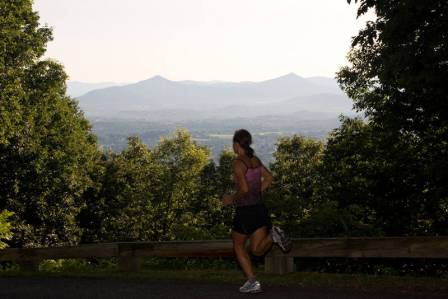 Take on the challenge to run the marathon that has been deemed the most difficult and the most beautiful marathon on the East Coast!  The marathon course takes you 3,076 feet of total elevation with 6,140 feet of elevation change throughout the course.  If the marathon is too much of a challenge, consider running the half marathon or as a part of a 5 person relay team at the Blue Ridge Marathon On The Parkway event.  For the more serious runners, the top male and top female finishers will receive a $5,000 Tag Heuer watch in this thousand person event.  Bring the whole family and register your children for the YMCA kids marathon!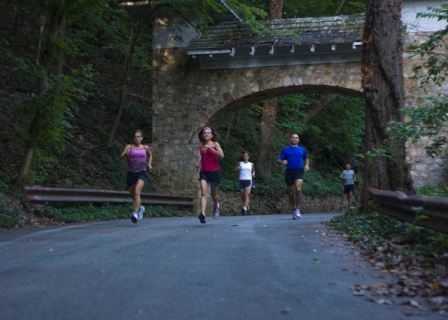 Ever wish while you were in the middle of the most difficult part of your marathon journey that you could stop and show your running supporters exactly how you are feeling?  Well, now is your chance with the National College Blue Ridge Marathon's  StarCam!  On race day before runners approach the StarCam, they will be able to one of the races cell phones to call family and friends!  Now your your race supports don't have to wake up at 5 am with you to support you!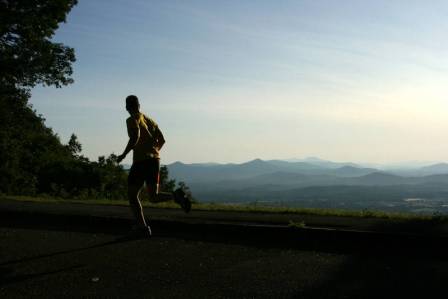 Take on this challenge in the new year and experience the beauty that the Roanoke Region in Virginia has to offer.  Stay the weekend and experience the outdoors.  Try trail running on the Appalachian trail, the longest foot path in the United States, over 140 miles long or mountain bike on many of the other great trails in the area.  This is a destination marathon you don't want to miss.