Wednesday, November 25th, 2009
It's time to get in the holiday spirit and what better way than getting your favorite runner the piece or running apparel they want and need, but haven't brought themselves to purchase yet, Running Gloves.  Runners' heat escapes from their extremities which is why it is important to cover their hands.  Runners extremities become colder than the rest of their body because when running, blood flow is redirected to more essential body parts like the lungs and active muscles, leaving other extremities left with decreased blood flow.  Runners can solve this problem by wearing running gloves.  Running gloves are also great for wiping sweat and snot, along with providing protection from falls that are more likely to occur when running in the darkness of the winter months.  All running gloves will keep your hands warm, but there are some small differences between running glove brands: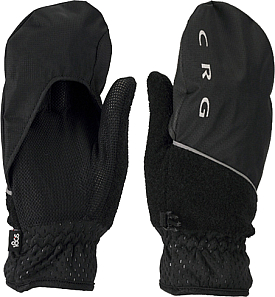 CTG Ultralite 180s Running Gloves are great gloves that also convert into mittens when the weather gets really nasty.  They have fabric pods located on the index finger so you can easily change the song on your iPod or MP3 player.  They also have a great reflective trim for those early morning runs.  Price:  $18.75.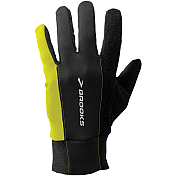 Brooks Vapor Dry 2 Running Gloves transfers moisture away from your hands to keep them warm as you build up a sweat.  They feature finger grips which are functional for wiping surfaces like your nose or brow.  They also come with magnets that hold the gloves together when not in use.  Price:  27.95.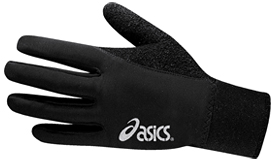 Asics Thermopolis Running Gloves have a great box finger construction which provides a comfortable fit.  If you like to wipe your sweat with your thumbs then the Asics Thermopolis Running Gloves are for you with their terry surface on the thumbs.  Price:  $24.99.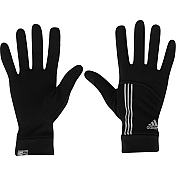 Adidas UltraTech II Running Gloves are great for keeping your hands dry and maintaining warmth. They are made with ClimaLite performance to draw sweat away and ClimaWarm thermal insulation to retain heat.  Price:  $19.99.